FWE Learning Center
View our various publications to learn about industry products, features, and best practices
Go Green with ENERGY STAR Certified Equipment
---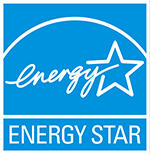 We are proud at Food Warming Equipment to offer products that have earned the government's ENERGY STAR label. Products that earn the ENERGY STAR prevent greenhouse gas emissions by meeting strict energy efficiency guidelines set by the U.S. Environmental Protection Agency and the U.S. Department of Energy.
Purchasing energy efficient products not only helps the pocket book when the utility bill comes, but it also helps make the world a cleaner place. The ENERGY STAR label was established to make it easy for consumers to identify energy-efficient products without making any sacrifices on performance, features, or comfort. Since their founding in 1992, ENERGY STAR has helped save over $362 billion on utility bills and has reduced greenhouse gas emissions by more than 2.4 billion metric tons (Why Energy Star).
Making the choice to help save energy makes a difference. We did the math and it pays to switch to FWE. When compared to a competitor's cabinet, FWE operating costs for one of our ENERGY STAR certified models are less than half the expense of the other guy.



Converting to FWE garners an annual saving of $257. Our Energy Star certified equipment is an investment for future savings.
Not only can you save money on utility bills, there are also rebates available for ENERGY STAR Qualified Commercial Food Service Equipment. The EPA has a Rebate Finder for such equipment, to find rebates and other special offers, visit the REBATE FINDER on the EnergyStar.gov website.


FWE offers 23 ENERGY STAR certified models. A full list of certified models along with frequently asked questions can be found at fwe.com/energy-star.

Other Energy Saving Tips:
Buy more Energy Star certified equipment and see your energy bill go down.
Create a plan to cut down on idle time. Even if your equipment isn't in use, it is using energy- to cut down on unnecessary energy use just turn your machine off when it is not in use.
Everyday wear and tear can cause equipment to not reach its efficiency potential. Keep up with maintenance and repairs on your equipment and save yourself from driving up energy costs.
---
Did you know…
Below you'll find various useful pages to help educate you on FWE products and information to better assist in deciding on your next order!